Telematics Vs. Fleet Management System (FMS): Which Is Best For You?
The blog discusses the difference between Telematics and Fleet Management System (FMS) and which one is best for a business. Telematics is a GPS tracking system that provides real-time location tracking, vehicle performance data, fuel data, and drive behavior.
FMS is designed to monitor, manage and provide complete visibility of fleet transportation and logistics operations. It provides vehicle details, maintenance schedules, driver management, trip plans, and expense management.
Both systems reduce operational costs, increase safety and productivity. To choose between them, businesses should identify their needs and analyze the market features. The integration of telematics into FMS leads to FleetOS, a complete fleet operational system.
People in the transportation and logistics sectors have heard these terms in many ways, Vehicle tracking system and Fleet management system, and a lot are confused with these terms. Even I was confused when I heard these terms for the first time. 
Don't worry; now I got a better experience for explaining the difference between the two terms (Telematics vs. FMS) and finding out which suites are better for your business.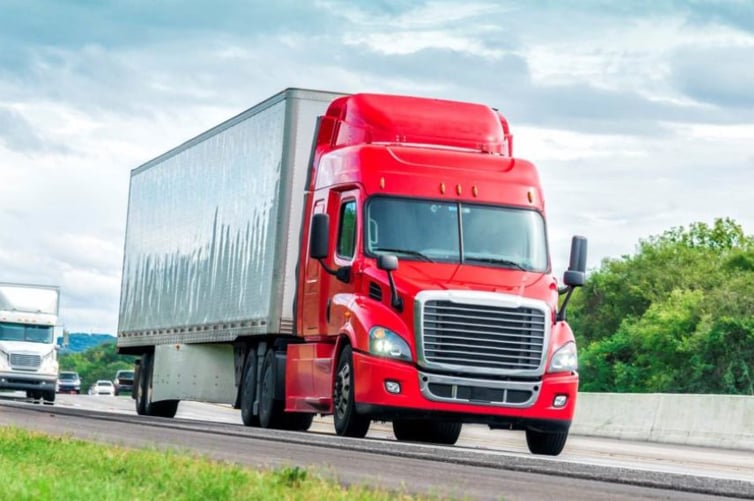 Let's get started with Telematics; What is Telematics? Telematics technology or GPS tracking system commonly helps you collect and transmit a vehicle's data to a server using telecommunication devices. These devices are also known as black-box devices.
What do you get from Telematics technology? Telematics provides you the information on remote objects like real-time location tracking data, vehicle performance data, fuel data, basic vehicle details, and drive behavior. 
Geofence alerts

Fuel monitoring system with fuel theft records

Alerts on fuel fill and fuel drain

Driver behavior

Temperature monitoring 

Route optimization

Vehicle speed

Mileage reports 

Vehicle Idling hours
Now let's jump into FMS; What is a Fleet Management System (FMS)? FMS was designed to monitor, manage and provide you the complete visibility of the fleet transportation and logistics operations. 
What is the purpose of a Fleet Management System? The main purpose of a fleet management system is to collect data, store data, retrieve data, and you can turn that data into business decisions. 
What do you get from a Fleet management system? 
Vehicles details and specifications

Vehicle maintenance schedules and histories

Solution for driver Shortages

Complete trip plans and execution data

Vehicle real-time location

SIM-based tracking

Fuel card data

Fastag Integrations

3PL & manufacturers Integrations 

Complete expenses management platform

Proof of delivery

Complete documents, bills, invoices digitization 
Fleet management system ultimately reduces the administrative work in half and takes fleet management into a better process. 
Which one you should choose for your business? Telematics/GPS tracking system or (FMS) Fleet Management system
Both telematics GPS systems and fleet management systems are suitable for business purposes. Both systems enhance business growth by
Reducing complicated works

Getting complete visibility of the fleet

Providing detailed analysis on vehicles and drivers

It helps to improve the safety of both vehicles and drivers

Increases the vehicle utilization and productivity

Reduce operational costs
While choosing between Telematics and FMS, go with the needs of your business.  
Step 1: Identify the needs of the business; What exactly your business wants? If your business needs a vehicle tracking system or your business needs complete visibility on logistics operations and digital transformation, which FMS can provide. 
Step 2: Features; Analyze the market. Look at every system & software available in the market, understand the features and go for the feature which rectifies your organizational fleet problems. 
Note: Huge fleet operators mostly use fleet management systems to minimize the difficulties of manpower in the field.  
Implementing both telematics and fleet management system lead the regular fleet business into next level. The Integration of telematics into fleet management systems bought FleetOS. 
FleetOS is a complete fleet operational system that has the capacity of both vehicle tracking system & FMS. Turn your fleet data into valuable business decisions with FleetOS.