Resolving Fleet managers problems through Fleet management system
The job of a fleet manager involves managing drivers and vehicles to ensure productivity, safety, retention, service, and maintenance. However, manual processes lead to inefficiencies and potential errors. Fleet management systems that incorporate IoT and SaaS technologies can help resolve these issues by providing digital solutions for administrative tasks, fuel management, maintenance, expense management, and driver administration.
FleetOS, a digital fleet management software, is an example of such a system that can optimize fleet performance, save costs, and improve efficiency.

The fleet manager's job is crucial to play in the trucking industry and is the key to an effective business operation. In a fleet manager's everyday life, he/she is responsible for managing 50-500 drivers and vehicles to monitor their daily performance. 
To evaluate the fleet performance and success, the managers should look into five areas:
Productivity, Safety, Retention, Service and Maintenance. Every activity that's happening in the fleet is linked to these five areas. 
Efficiency is the key to a successful fleet operation. The fleet manager has to multitask and solve complicated challenges regularly. Most Fleet managers immerse themselves in time-consuming tasks through manual processes. 
The survey shows that most fleet managers are frustrated because of potential errors in operations like vehicle maintenance, admin tasks and expenses due to time ineffectiveness. 
The major concerns for the fleet manager are,
Overloading admin tasks that have to be prepared manually every time.
The wastage and the consumption of fuel with increased fuel price. 
Administering the drivers out on the road
The development of advanced technology in IoT and Saas has derived a unique path to resolve the problems related to fleet operations. And many companies have adapted telematics devices to receive live stream data from the vehicle.
Apart from location tracking and fuel monitoring, the Fleet management system helps fleet managers to optimize their fleet performance. In this blog, I will explain how to resolve the biggest fleet manager's problems. 
1.Overload of Administrative tasks
If you're a fleet manager and you couldn't spend more time on core activities that generate revenue for the business. Instead, most of your time is consumed in activities like,
Allocating works to the respective employees delay reporting

Creating handwritten reports like trip planning, status, and vehicle information.
Solution: "Switch to Digitalization" and store the documents  digitally.
To solve all your fleet problems, Set your direction through Digitalization 
What if all your reports are generated on your mobile or computer without any handwritten notes? Yes! You can generate all the reports digitally to avoid manual errors and miscommunication. 
Fleet management software solves all your time-consuming work and runs your business smoothly. Here comes FleetOS for the rescue to save your energy and time to upload documents and generate the records of every event. 
What are the documents which can be updated in FleetOS?
You can update and upload the pieces of information like,
1.Drivers list 
2.Licenses
3.Registration Certificate (RC)
4.Pollution Certificate
You can view the details just by clicking the options in the app for every trip report in detail and keep a record of it.
Being a fleet manager, you should have an updated knowledge of digital innovations based on industry standards. Technological advancements are the future of the transport industry. 
We all know that the truck industry business relies on fuel. The concerning part is managing the fuel utilization with the rising crude oil price and tax levied on fuel. The budget allocation for fuel expenses is high compared to other operating costs. 
Being a fleet manager, you should be responsible for fuel management and must find ways to save fuel. The fleet managers feel that the fuel wastage's primary reason is drivers and their driving patterns like harsh acceleration, rash driving, vehicle idling, and coasting.
For example, a vehicle burns 9 liters of fuel for an idle time of 1 to 2 hours. Just imagine how much fuel will be exhausted when 100 vehicles idle? .It becomes a huge expense.
Solution: "Install Telematics devices in your vehicles."
FleetOS calculates the fuel usage for every movement of the vehicle, calculates the idling time and prevents fuel theft. The purpose of integrating the fuel card feature in the app is to inform the fleet manager about fuel refilling details to prevent fuel theft.  
Now, you can optimize your fuel management in a cost-effective way and save fuel.   
The use of whiteboards in the truck business is utilized to post daily services and schedules for monthly maintenance. In the same way, file folders are meant to track truck repairs, inspections, and services. 
It's again a manual process; you need to plan and schedule every maintenance allocation in a written instruction method and follow the individual fleet drivers through phone calls which may lead to misconceptions. 
Solution: Make fleet vehicle maintenance easy and accessible through reminders
A smooth vehicle operation takes place when it is serviced on a periodical basis. 
When the service is not done for a long time, it could lead to expensive breakdowns that result in vehicle downtime.
Monitor your maintenance schedules through digital alert notification so that the vehicle can't miss its service hour.  
Managing a fleet cost is a perennial issue for fleet managers. Based on the reports, every year, the fleet's average expense loss is from 5-10% of the annual budget. However, you may miss out on juggling daily tasks to look into the areas that would be cost-effective.
Solution: FleetOS appears as a digital fleet management software to generate your bills
Spending time on creating manual invoices, bills and quoting affects the progress of work. You can generate & upload e-bills, ePOD, toll charges, loading and unloading charges, and taxes. So, you can review all the expenses to compare costs and plan your expense management by estimating the cost per mile, total cost trend, and operating cost summary.
Communicating with the fleet drivers through Calls, SMS isn't always possible. Updating daily tasks to every driver about Source & Destination points, allocation of the vehicle is entirely a frustrating process and could lead to misinformation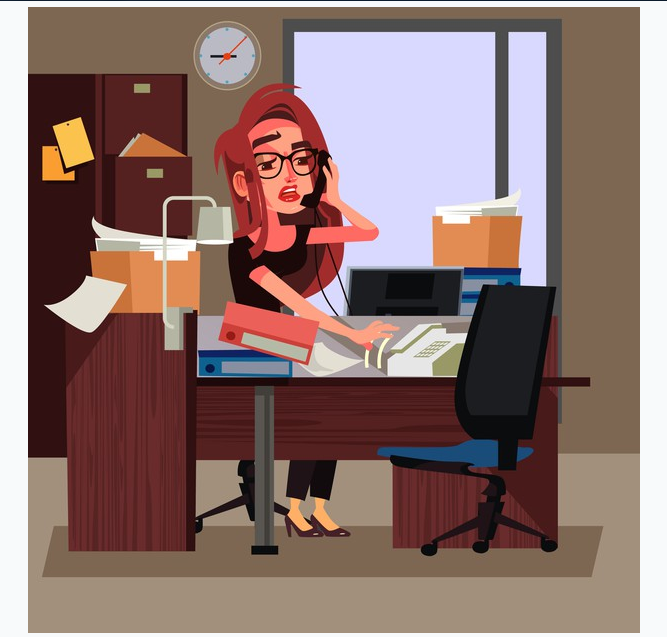 Solution: Plan your trip with your smartphone.
Yes! FleetOS plans your trip with three steps without making calls. How?
Simplify your tasks by Opening FleetOS App,
Select loading and unloading points by selecting the location.
Assign the drivers in your list
Meanwhile, during the trip, you can give instructions in case of fuel refills. You can do relay service in case of emergency by choosing another driver, tracking the real-time location, and even planning for the next trip.
Metrics are important as they help monitor progress, but they also create a bunch of numbers when measuring anything that is not useful. Per day thousands of fleet vehicles can create more information for every hour. 
If you are managing large fleets, a vast number of raw data are generated from telematics devices like GPS. Being a fleet manager, how will you segregate the important data from the cluster of other raw data?
Solution: Measure everything that matters through an alert notification
You can set alerts in Fleet management software to receive important information in case of Vehicle hijack (SOS), asset theft, breakdowns, and service repairs. This gives instant notifications to you in real-time to take a call for action.
FleetOS supports every step in a way to function a fleet successfully. You can manage large fleets without any hindrance by using this App. Step forward to visit us at www.vamosys.com