5 Tips: How to Select a Perfect Fuel Sensors for your Business?
Fuel level sensors are important for managing fleet vehicles and stationary fuel tanks. They help to monitor fuel levels, avoid theft, manage fuel consumption, calculate average fuel consumption, and avoid engine idling. To select the perfect fuel sensor for your business, you should define the purpose, identify a wide range of models, consider your tank dimensions, go for accuracy, and choose a reliable provider. The three most commonly used fuel sensors are floating, ultrasonic, and capacitive.
Each has its pros and cons, and the choice depends on your specific needs. You should also consider the fuel type, tank dimensions, and output modes to ensure accuracy. Calibration is essential for accurate output, and you should choose a provider that offers calibration services and technical support.

You have heard many things about fuel, and its issues in the logistics or transportation business, though fuel plays the main role in them. But have you ever heard the term fuel level sensor? No? Then here it is!
What is it? What is Fuel Sensors?
Fuel level sensors are devices designed to monitor the continuous level of fuel consumption in both vehicles and stationary fuel tanks.
Is fuel sensors are that important to manage fleet vehicles? Yes! We believe fuel sensors are a part of logistics and transportation operations success. Here are seven satisfying reasons why you want to use fuel sensors in your business.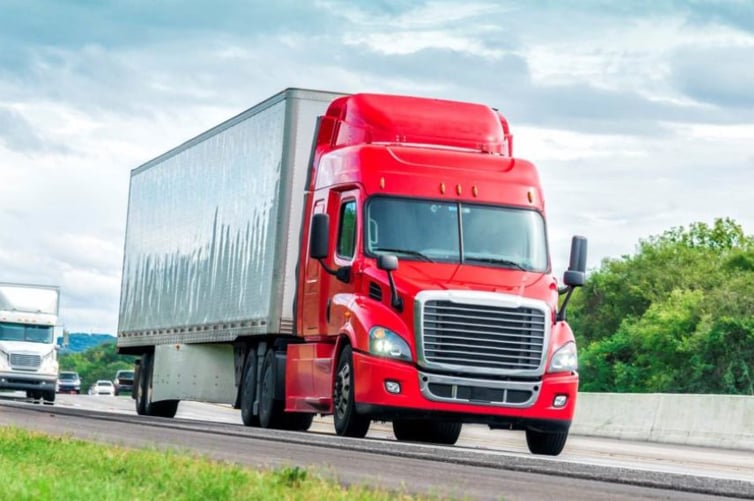 7 Satisfying Reasons: Why you Should have a Fuel Sensors?
To

monitor the fuel level

in your vehicle fuel tank or stationary fuel tank.

To

avoid fuel theft

. 

To monitor and manage

fuel consumption

.

To calculate average fuel consumption. E.g.,

kilometer per liter (Km/l)

or

miles per gallon (mpg)

. 

To know every

fuel fill and fuel drain

that occurs in the fuel tank. 

To

avoid engine idling

.

To have a profit in your logistics and transportation operations.
Hope, here you got satisfying reasons to have a fuel sensor in your business. Then why do you want to wait? Let's quickly get to know how to choose a perfect fuel sensor for your business?
Tips, How to Select a Perfect Fuel sensors for your Business?
If following specific steps or using some valuable tips solves your operational problems, why don't you follow them? Selecting a suitable fuel sensor for your logistics operations makes your business a success. 
Tip 1: Define The Purpose
Define the purpose of using a fuel sensor in your business.
Define the fuel type.

Do you want to use fuel sensors for the vehicle's fuel tank or stationary fuel tank?

 
Tip 2: Identify a Wide Range of Models
Identify the type of fuel sensors you are going to use. 
There are many models available in the market, so consider and identify the wide range of models.
There are three most commonly used fuel sensors.
The floating fuel sensors help to display the approximate fuel level of a fuel tank. The error of the floating fuel sensor reaches up to 30%.
Pros:
Directly indicate the time to refill in the dashboard.
Cost-effective (inexpensive)
Works for water, oil, hydraulic fluids, and chemicals.
Cons:
It has separate moving parts.
Large in size (Not suitable for small tanks)

A large amount of fluid must be present in the tank before the float makes contact.
Ultrasonic fuel sensors provide you with precise output. These ultrasonic sensors are installed with a GPS tracking system, and these sensors have a high error margin greater than 5%.  
Pros:
These sensors have no separate moving parts.

Compact enough.
Cons:
Bit expensive compared with the floating sensor. 

Ultrasonic sensors are generally considered harmful to human bodies if radiations are generally exceeding 155 dB.

Ultrasonic sensors are not suitable for irregular fuel tank shapes.

Sensor performance may be affected by environmental factors. 
Capacitive fuel sensors are considered to provide precise output compared with every other sensor also it is used to capture the fuel consumption, fuel fill, and fuel drain data. These Capacitive fuel sensors work with or without a GPS telematics system installed in them. These sensors reach errors less than 2%.
Cons:
Works with only certain liquids (Check with the manufactures or fuel sensor service providers). 

This sensor requires a calibration process before proceeding to real-time usage.
Tip 3: Consider your Tank Dimensions
What is the dimension and volume of the fuel tank? 
Which fuel sensor suits the fuel tank?
Tank dimensions (height, width, and shape) play an important role while choosing a fuel sensor. The requirements to install the fuel level sensors changes for every different type of sensor. 
Mostly the ultrasonic sensor works better with the narrow fuel tank and the tank bottom should be polished to fix the ultrasonic sensor. For capacitive sensors, the sensor must be slightly higher than the tank height (the sensor should reach the bottom of the fuel tank). Mainly Capacitive fuel sensors are suitable for unshaped tanks. 
Fuel sensors come in various sizes and range from different manufacturers and providers. 
Which sensor provides accurate output?
Sensor outputs are provided in different modes based on the sensor type. The most commonly used output modes are analog, frequency, digital, and CAN interface.  
Analog Output: Analogue mode provides you with the output in the Voltage unit (eg., 1V). The fuel data calibration converts the litres or gallons and to the voltage unit. 
Pros: Works with basic GPS tracker outputs. 
Cons: Voltage fluctuations affect the output.
Frequency Output: Here the fuel level data is converted to impulse frequency (eg., 30Hz). Higher fuel level provides higher frequency output. 
Pros: Less error compared with analogue fuel sensors. 
Cons: GPS devices with frequency output are rare.
Digital Output: Here the fuel data is transmitted as digital signals to the GPS inputs. These digital signals range from 0 to 65535 positive integers.  
Pros:
More Accuracy 

Can connect more than one sensor to one GPS device using  RS-485 interface. 
Cons: Bit expensive.
CAN interface: Here the fuel data readings are transmitted as %. 
Pros: Cost-effective
Cons: Less accuracy.
What parameters should be considered while calibrating the fuel sensor for an accurate output?
Read the fuel tank volume.

Measure the accurate fuel volume using for calibration. 

Calibration should be done on an empty and full tank. 

Check the fuel level before and after temperature correction.

Fuel level while fuel draining and fuel fill occur.

Check whether the output is sensitive to small level changes in the fuel tank. 

Output transmission timing.
Quality plays an important role in selecting any product. Many manufacturers are failing to provide a quality product to the customers. 
How to consider the quality factor? 
The quality of the product is well defined in all stages of making the product (design, planning, selecting raw materials, creating a prototype, assembling as a complete product, testing, maintenance, support, company policy, (user-manual) instructions & documentations, and customer satisfaction). All these factors say how worth the product is.
The value of fuel monitoring systems raises in the global market like a rocket. The above-mentioned five tips may change your vision over fuel-level sensors. These valuable tips help you to solve fuel issues & make successful over your logistics and transportation operations.