How Can Telematics Assist in Overcoming the Difficulties of Truck Driving?
Telematics, which combines telecommunications and informatics, is a vital tool for fleet management. Telematics devices can track driver behavior, vehicle maintenance, and location data in real-time to improve efficiency and safety.
Video telematics systems, which include dash cameras and sensors, can solve many problems and help overcome common challenges in the logistics industry, including avoiding excessive litigation fees, reducing fuel consumption, preventing vehicle theft, and optimizing equipment life cycles.
Ultimately, telematics helps improve fleet efficiency, customer satisfaction, and service.
The modern Logistics business has started to integrate with technologies to automate many of the fleet management tasks to improve the productivity, safety, and efficiency of the entire fleet. 
Video technology integrated with telematics allows fleet operators to monitor the fleet vehicle including route optimization, fuel consumption tracking, driver behavior, safety, and evidence collector for any unfortunate accidents.
The trucking telematic systems unlock the new level of fleet monitoring and management solutions, allowing fleet managers to overcome a few challenges. The telematics solution can enhance a fleet's overall vehicle maintenance efforts and other related benefits.
GPS tracking and telematics technology offer a way to track vehicles, employees (drivers), and assets, providing real-time information of their location, which is extremely important for fleet management and operations.
How do telematic systems assist fleet managers to overcome daily difficulties? How do video telematics solutions improve overall fleet performance? 
Let's see the brief advantages of having a telematics system in a fleet organization and its benefits.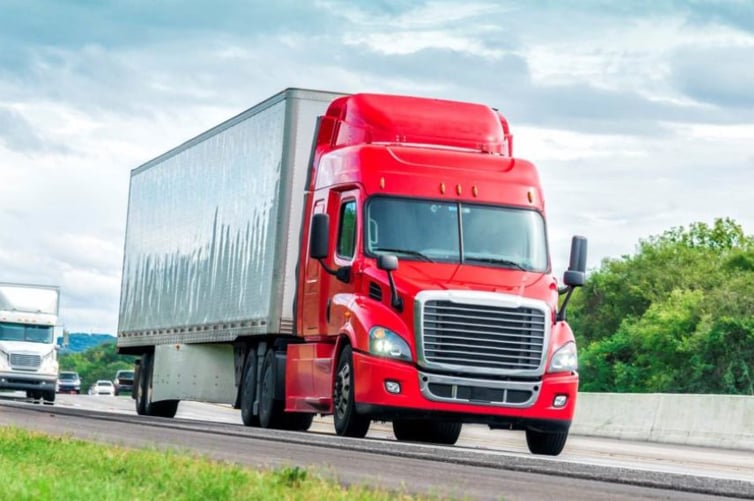 The importance of telematics system in the fleet management
Video telematics is a combination of two technologies – telecommunication and informatics, and a blending of computers and wireless telecommunications to provide remote network data to improve the efficiency of services.
The video telematics systems play a crucial role in transportation management and vehicle maintenance.
Some of the important advantages of using telematics devices are:
1.Driver behavior analytics
Telematics devices help to access the data of the driver's behaviors including hard acceleration, quick lane change, exhaust emission, high speed, etc. These data help to analyze the risk factors and allow fleet operators to avoid mishaps.
The real-time data helps to identify and discourage unsafe drivers' behaviors while good drivers who follow rules can be rewarded. 
This feature helps to reduce the risk of vehicles, assets, and cargo arriving at their destination safely on time.
Heavy-duty telematics devices are good in recording the vehicle's technical functions which helps to properly maintain the vehicle and is beneficial while reselling the vehicle.
Based on this recorded data, fleet managers can avoid unfortunate events like sudden breakdowns and ensure proper caring that can promptly prolong the life of the vehicle.
How can telematics assist in overcoming the difficulties of truck driving?
Through a video telematics system, fleet operators and managers install a series of dash cameras, DRS, and sensors all over the vehicle to track and solve real-time problems.
Telematics data helps to claim insurance for vehicles and drivers, analyze the event in case of an accident and find the guilty during adverse events.
Video telematics data can solve a lot of problems and helps fleet operators to overcome the following common five challenges includes:
1.Avoid excessive litigation fees
Telematics data can acquit the fleet trucks from the court after unfortunate events and also avoid large amounts of litigation fees. 
Video footage can be the best proof to show your driver's behavior and can be considered as a piece of primary evidence to prove your driver is innocent. Video telematics allows to get to the root of the accident and is useful to hold the people responsible for the adverse accidents.
2.Avoid irresponsible drivers
If the drivers know that they are tracked and monitored, automatically their behaviors will be improved. 
Telematics data helps drivers to overcome bad habits on the roads such as hard brakes, fast corners, speeding, eating, using phones, and having drugs/alcohol.
3.Avoid operational blind spots
Fleet managers are usually unaware of the fleet operations on the roads. Did the assets reach the on time to the destination? Is the driver following all safety measures while driving?
When fleet managers know the accurate details of all operations, it helps to lower the investment and improves productivity. 
Fleet operators can get video data of all sides of the trucks and easily spot any problems in operating the fleet vehicle.
4.Avoid excessive fuel consumption
In addition, video telematics helps managers determine the route that drivers are taking if it is out-of-route at high speed. They can then plan a better route with less traffic to reduce fuel consumption.
Telematics even provides the number of the stops and current load of the truck information to optimize fuel efficiency and enhance product delivery.
Benefits of telematics system in logistic business
The GPS tracking systems and dashcams are all a part of Modern Telematics systems. They can be used in numerous ways in fleet management and offer a lot of benefits.
Here are some ways how telematics helps in your company growth and profits :
1.Improve fleet efficiency
The efficiency of the fleet vehicle has a direct impact on your customer satisfaction and service. 
GPS tracking systems with dash cams allow owners to remotely track their vehicle location if it gets stuck in traffic and they can immediately schedule the vehicle in different paths to minimize the delay.
Video telematics systems provide excellent customer response by updating your moving vehicle's scheduled arrival time.
2.Set geofencing boundaries
The geofencing technology creates virtual fencing around specific geographic areas such as picking locations, deliveries destination, and warehouses. 
If the vehicle goes beyond this virtual boundary, the response is triggered. If the vehicle crosses the geofencing boundary, it could be due to drivers' matters or vehicle theft.
With the help of telematics technology, owners can track and find their thefts vehicle's location along with stolen assets and improve their business performance.
All commercial-class vehicles and trucks consume a lot of fuel. Telematics data helps to reduce drivers idling behaviors and can be corrected early to minimize fuel wastage.
5.Optimize equipment life cycles
Telematics can help fleet owners to keep the record of the old equipment's life cycle and help to replace it at the correct time to ensure high performance.
6.Reduce insurance premiums
Many insurance agencies offer significant discounts on insurance premiums and even pay you to install GPS tracking devices because they know the blooming benefits of telematics in business.
As you can see, GPS tracking through telematics data greatly impacts the bottom line of your fleet business. This real-time data saves a large amount of spending on assets and fleet management every year and increases vehicle productivity.