9 Tips for Managing Fleet Vehicles
The article discusses the challenges in managing drivers in road logistics and emphasizes the importance of digitization in addressing these challenges. It introduces VAMOSYS as a potential solution for fleet management and highlights its features that make it stand out in the logistics industry.
The article emphasizes the significance of drivers in the logistics industry and how they are often overlooked in the digitization process.

For most of the great problems, solutions are simple and often within the system. The only thing is it's not straight to the eyes.
The road logistics domain is the host of several open problems. In that one toughest problem is "managing driver & communicating with drivers." A good (or best) Fleet Management System should address it.
The first step in solving problems in fleet management is digitization. Digitization is not simple. Identifying the right product & partner itself another difficult problem. Here in this article, I will walk through how VAMOSYS is different, how it is spot on in solving logistics industry issues, ..and why it's the right product for fleet management.
A driver is the most important piece of the logistics puzzle. Sadly he is ignored in the digitization process.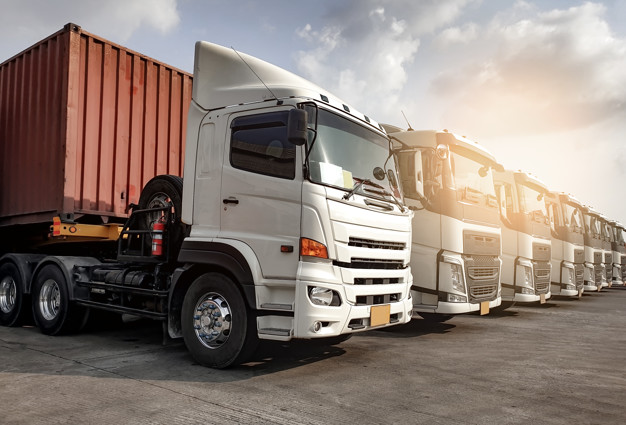 1. Hiring Potential Fleet Managers
The first essential step to manage fleet vehicles is to hire potential and dedicated fleet manager for an organization. Fleet managers are the one who is going to play a major role in managing a fleet of vehicles.
Basic components of a fleet manager should be fuel monitoring, driver management, vehicle maintenance and delivery safety. Fuel monitoring is the major area where the fleet owners can control the huge amount of productivity cost.
A Fleet Manager is the person who needs to see each and every corner of an organization to control the cost and increase the productivity with the help of Fleet management software.
2. Make Use of Fleet Management Software
Using a large number of vehicles for commercial purposes needs to be taken care frequently. A single person cannot manage a fleet of vehicles. So, an organization can utilize fleet management software which helps us to Manage our fleet vehicles in a more effective way. 
While adapting a fleet management software we need to look that it covers all 360o purposes of the management like FleetOS. FleetOS is one of the well-known fleet management software for trucks.  
Without vehicles we cannot have a fleet. So, vehicle maintenance is a key factor of fleet management. An accomplished fleet manager will take vehicle maintenance as first priority. Regular health checks to be done like vehicle safety measures, inspections on vehicle controls, changing oil regularly, rotating tires even tire pressure is to be checked.
Maintaining a vehicle will cut down the unplanned or unscheduled repairs which can result in lowering productivity cost.
4.Procurement Maintenance
Same as vehicle maintenance procurement maintenance for both vehicles and drivers is also a key component. Fleet managers need to schedule and update documents of the vehicles and the drivers. 
Document of a vehicle includes registration card, updating insurance, vehicle fitness certificate etc,. When it comes to drivers, fleet managers should keep an eye on drivers licenses.
5. Total Cost of Ownership
The total cost of ownership (TCO) is a single investment for a long time. Fleet managers should analyze the cost of ownership by combining both existing and new incoming vehicles. They should check whether the cost of ageing vehicles should not go beyond the estimated amount.
They should understand the demand of each vehicle, warranty, insurance policy, unplanned repairs and maintenance, all these factors should not affect the total cost of ownership.
6. Better Policy leads to Better way
To manage fleet vehicles an organization should have a proper design of the company policy. From manually managing a fleet to using software for fleet management should have an appropriate company policy. A well-designed company policy should include each and every limits, conditions and expectation of the company.
7. Communicate Policy with Employees
Only having a well-designed company policy does not bring any improvement to the company. Before hiring an employee company's do's and don'ts, expectations and limits should be shared with the employee. If there is no proper communication between a manager and an employee brings many difficult situations, fleet managers should fill the communication gaps.
How much importance does an organization give when hiring a fleet manager, the same amount of importance should be given while hiring a driver. A driver should be highly skilled and trained mainly an organization should see the style of driving and the behaviour of the driver. Drivers are the one who is responsible for the vehicle, so a driver should be dedicated to his work.
9. Show Green Light to Innovations
An organization should be always open-minded and adopt new innovations to enhance the company's profit. New technology innovations and upgrades to a fleet management organization make work easier and efficient. 
By implementing effective fleet software like FleetOS can strengthen your organization by overcoming your Competitors.