5 Ideas to Reduce your Fleet Fuel Theft
Fuel theft can be a significant expense for fleet businesses, but there are ways to prevent it. To reduce fuel theft, fleet owners or managers should suspect theft activities and tackle them accordingly. Some ideas to prevent fuel theft include implementing a robust fuel policy, using a fuel monitoring system and fuel cards, rewarding good behavior, and making parking defensive. Choosing the right fuel sensors and monitoring system is also crucial for better profit.
An extra amount in your pocket, who will say no to extra? Earring extra money is an encourageable thing but in a good way. Fuel costs acquire a huge expense in the fleet business. The rising price of fuel is considered as the root cause of fuel theft. 
Why is it important to avoid fuel theft in the first place? By preventing fuel theft,
You can avoid 15-20% of fuel expenses in your organization. 

You can drive more fleet efficiency and increase productivity.

An employee's theft activity may trigger other staff's urge for money.

Continuous stealing activities may lead to Kleptomania condition, i.e., crazy about stealing. 

Today it is fuel; tomorrow, it can be in anything; you may face loss.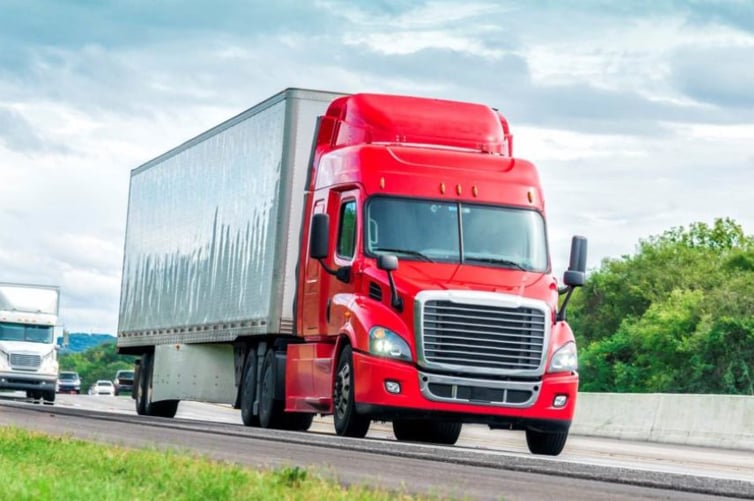 How to suspect fuel theft activities in your organization?  
The percentage of fuel theft rises as fuel prices soar. Drivers or organization staff follow some techniques in the fuel tank and make it undetectable. 
You can suspect if any vehicle's inappropriate or unauthorized usage.

Check the invoices and bills for unauthorized fuel purchases. 

Suspect any unexpected damages on odometer and GPS devices.

Suspect any drilled hole evidence or any damages on the fuel tank. 

Suspect any joints of fuel cable.

Check whether the fuel is contaminated or not. 

Blaming on vehicle's performance even after maintenance. 
These are some of the tips for fleet owners or managers to avoid fuel theft. Always assuming may not help you. If you suspect any malicious activities, approach and tackle those movements. 
How to tackle or stop fuel theft activities in an organization?
Stoping fuel theft activities is a vital and hardest task. "Prevention is better than cure," everyone likes to follow this quote. But, the trust, innocence, or greediness of some people are misused for theft activities. 
So, How do to stop diesel theft in your fleet?
1. Have a Robust Policy and Educate your Drivers
Does this fuel policy work? Yes! Laying a detailed fuel policy may help your organization from many crises. The aim of fuel policy should define the company's expectations. 
What exactly your fuel policy should contain? 
Define the main objective of the policy. 

Explain the organization's fuel monitoring and management strategy. 

Mention your organization's fuel expenses procedure. 

Define the employee's rules and regulations to be followed; How they need to handle the fuel and vehicle? What are the driving techniques they need to follow?

Mention about the condemning activities which the company will take if rules and regulations are not followed. 
Creating a fuel policy is an important task, but educating your driver or employees about the fuel policy is necessary. 
2. Catch Every IN and OUT
Catch every in and out with the fuel monitoring system. A perfect solution to prevent fuel frauds either in fleet or stationary fuel tanks. The fuel monitoring system also aids you to monitor and manage the fuel consumption, mileage, and vehicle idle hours; also, fuel monitoring software provides you with detailed reports and alert notifications via SMS or email if any activities like fuel fill and drains take place in the fuel tank.
Fuel monitoring system are also installed in dual and various types of fuel tanks. Select a wise option for better operational efficiency. 
Fuel cards help to maintain the transparency of fuel purchases between you and your drivers. What are the benefits of using fuel cards?
You can create a convenient cashless environment 

Payment will automatically be deducted from the debit card after seven days of usage (depends on fuel cards).

You can step out from fuel frauds

You can have a track of fuel expenses.

Also, you can use it for vehicle maintenance purposes. 

A safer and alternate way to avoid cash robberies. 

Avoid fuel contamination by filling fuel in the right and suitable fuel pumps. 

You can avoid manipulations of fuel bills.
4. Build a Culture that Rewards
Rewards, for what? Positive thoughts and culture may impact your drivers in many ways. Don't make mistakes by asking, why do you want to reward?
Psychology says rewards are the factor that typically strengths one's behavior.  
Reward your drivers for his/her good and honest work, which triggers them to do more and more. There is nothing like rewards should be in money, they can provide some offers, an extra day off, a meal, etc. Have the right company policy on rewards and make them work to drive efficiency and productivity in the business. 
5. Make your Parking Defensive
Fuel theft not only happens with the company's employees and drivers, but they are also hyenas waiting outside for you to leave the prey alone. So, par your vehicle in secured sheds where fuel frauds can't take place. 
Make use of surveillance cameras, tight your security, and use fuel sensors to get rid of fuel thefts by getting instant alerts if any fuel fill or drain happens in the fuel tank. 
When we talk about fuel sensors, it is the main thing to choose them wisely. A better product leads you to better profit. Where can you know more about fuel sensors and fuel monitoring system? Here it is!