5 Driver Safety Tips using Vehicle Tracking System
This blog provides 5 major ways for fleet managers or owners to improve driver safety using a vehicle tracking system. These include: managing driver behavior on the road, providing driver training, optimizing routes for safety, maintaining vehicles, and creating a safety culture within the company. The vehicle tracking system can help to prevent aggressive driving, track driving behavior, control speeding, and reduce accidents. 
Ensuring driver safety can improve the brand reputation and reduce operational costs for the business.
Ensuring safety in the workplace is the fundamental task of a fleet manager or fleet owner. The vehicle tracking system benefits you by tracking vehicles in real-time, managing fuel consumption, route optimization, and many more. We know the vehicle tracking system improves the safety and performance of a vehicle, but how?
How it improves the safety of your drivers? 
Many have already installed the vehicle tracking system for their fleet, but still, they don't know how to improve driver safety.
Wondering, right?
For every fleet manager or owner, each penny is important in their business. Improving the safety of vehicles, drivers, and transporting assets will help them to grow their business and brand. 
Here we will share 5 major ways to improve your driver safety with your fleet business's vehicle tracking system.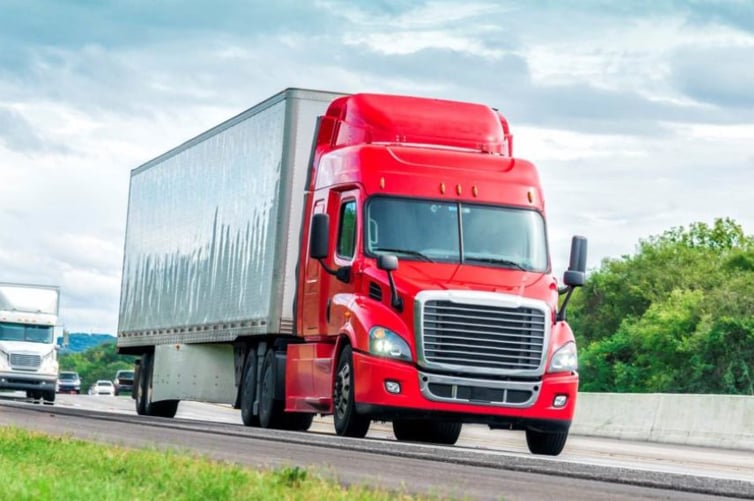 5 Driver Safety Tips using the Vehicle Tracking System in your Fleet Business
1. Complete Driver Management on road
Managing both vehicles and drivers is different, but both come under a fleet owner or a manager's shelter. The vehicles are machines we can predict and control up to 60%, but drivers are completely different, and they are unpredictable.
Humans are the main reason for major road risk factors. WHO (World Health Organization) identified some major risk factors of the road by humans: Over speeding, alcohol consumption, lethargicness of wearing seat belts, and much more.
The aggressive driving behavior of a driver becomes more dangerous for everyone. Aggressive driving and overspeeding may lead to accidents often. More than 3,000 people in this world die daily, and millions are injured or disabled every year on roads approximately. 
Wearing seat belts strap on the road can protect living beings from serious fatal or serious injury by 40%–65%. Also, research groups reported that 72% of respondents opposed drink driving, even though 18% of these founded that, still driving after a drink.
Every life has value. What if a fleet manager has access to manage your drivers on a trip? Fleet owners will be happy. 
FleetOS allows fleet managers to improve the drivers' safety by preventing aggressive driving, tracking driving behavior like controlling hard brakes and acceleration, controlling speeding, and reducing accidents, which will save many lives in the future.
Formal training for drivers or providing ratings to drivers can improve the safety of the drivers while driving. Using the vehicle tracking system, the fleet owner or manager can review the driver's behavior on the trip. Later on, they can provide the driver's ratings according to the vehicle tracking system report.
Based on this report, fleet managers can even provide customized formal training to the drivers based on the performance.
What is the use of giving ratings to your drivers?
Try saying this to your drivers; upcoming trips will be allotted based on these ratings, this rating will be given based on the performance.
I hope every Fleet manager got what they want.
Route management, another heavy task for a fleet manager. 
How to optimize a route to the destination? 
Today technology has different software to provide you best shortest route.
Is that enough?
Fleet managers are the person who needs to know about every route and roads of a particular destination while a trip occurs on that location. 
You have the shortest path route, then what you need?
Have you thought, that the shortest route is safer for your drivers?
We can not expect everything good to happen, anything or everything may happen en route.
You may meet, pirates on the highway! Ghost on the highway! 
Have you thought about certain things for your driver's safety?
The vehicle tracking system helps you to track your vehicle whenever needed, day or night or 24*7. Also, you can track your driver's behavior and control the speeding of the vehicle, which helps you to ensure the safety of your drivers. Even, drivers can send alerts using the vehicle tracking system in case of any emergency. 
4. Maintain your Vehicles
Driver safety on-road may depend on the safety of the vehicle. Using the vehicle tracking system, you can make sure whether your vehicle was good in condition or analyze whether the vehicle suits this trip.
Due to any vehicle problem, the vehicle may stop in between roads, or any suspicious things may happen. 
Using the vehicle tracking system, you can create alarms for the owner or fleet manager based on vehicle mileage, fuel levels, engine hours, or any other parts that are inactive, which improves driver's safety.
Inform your drivers in advance about your plan to install the vehicle tracking system in the fleet. Make your drivers understand how the vehicle tracking system works and how it will help them get their jobs done easier and safer. 
Creating a culture, make safe driving a habit. It will reduce the risk of accidents, keep your drive safe, reduce unexpected and unwanted operational costs, and make your brand more trusted and safer.
Convey them about vehicle tracking systems is not to stalk anyone; it's about ensuring the safety of vehicles, drivers, and assets. 
Good driving behavior helps to reduce operational cost easily in a business of 25% approximately.
Then why do you want to wait? Build your brand with trust and safety.