Why is it wise to choose a road transport service for consignment?
The blog discusses the advantages of road transportation services for consignment, such as lower investment cost, door-to-door service, flexibility, faster delivery, lower risk of damages, and savings in packing costs.
FTL and LTL shipping methods enhance road transport service performance, with FTL suitable for large shipments and LTL for smaller ones.
Choosing the right road transport service based on delivery time, budget, and other factors can help businesses remain competitive.

For overland freight shipping, logistics companies rely heavily on fleet management companies and their road transport services. 
Along with vehicles and drivers, fleet trucking companies provide advanced vehicle tracking systems, fuel monitoring, and dashcam services to deliver your consignment safely to your destination without any hiccups.
Transportation of consignments is not only about loading and unloading it at the source and destination location on schedules. 
It also incorporates selecting a cost-effective mode of transportation and choosing the best fleet truck providers with advanced software tracking services.
Fleet truck companies provide two shipping methods as FTL (Full Truckload) and LTL (Less than truckload). 
You can select shipping methods depending on significant factors like location, size, and weight of the freight, consignment type, delivery date, time, and budget.
Even though road transportation has its limitations in delaying your shipments in such situations as weather, traffic, accidents, and road conditions, it is the most preferred and heavily used mode of transportation among normal people and acts as a major contribution to the country's growth.
Let's explore why logistic sectors select road transportation over other modes of transportation? Is it cost-effective and speedy? Why is it wise to choose a road transport service?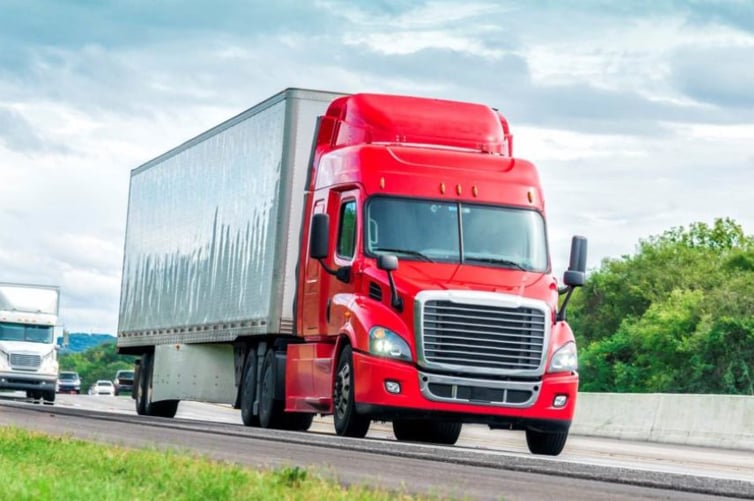 Why is it wise to choose a road transport service for consignment?
Fleet truck service is an economic means of transport, providing complete door-to-door services even to the local or over-border deliveries in the rural areas.
Freight service providers give a live-stream update about the cargo location and vehicle, scheduled delivery time depends on road traffic, road constructions, weather conditions, and more. 
The packing, loading, and unloading service costs are comparatively lesser than the other modes of transportation. The innumerable benefits and advantages of road transport service are:
Road transport service has relatively less initial capital expenses compared to the other modes of transportation. People can choose LTL shipping methods to deliver small goods to desired destinations with less investment, packing charges, loading, and unloading expenses.
The cost for road construction, maintenance, and other works requires less capital compared to airways and railways.
Door-to-door service for all the freight deliveries can be possible in road transportation, this feature makes it the core lifeline of the transportation industry.
The fleet operators provide door-to-door service to every part of the country including the rural or remote areas at a secluded time without any delays or hiccups. 
When you compare this to rail or Marine services, you will have to receive goods from the terminal after several security checks and need truck services to carry them to your place.
Both LTL and FTL shipping methods make road service more accessible and easier at any time.
3. Flexibility and rapid speed
In road transportation, the timings and routes can be altered easily to the convenience of shippers or receivers. Tracking software and its features help you to track your freight from anywhere and allow you to change the routes, as per your requirements.
For transporting over short distances, road transports are economically viable to load and unload the goods to avoid transit delays. 
Unlike railways, the road service does not need any prior booking or other formalities for taking your delivery.
4. Lesser risk of damages in transit
There is little chance of damage as there are no multiple instances of loading and unloading the consignments. Truck services carry delicate and fragile freight like glassware and chinaware with extreme care.
The process and procedure of packing goods in road transport services are minimal, less elaborate, and not complicated in comparison to other modes of transportation.
The road transportation will not require intermediate handling, and it will be more cost-effective and quicker to delay the cargo on schedule.
Road transportation does not require any special documentation, formalities in packaging costs, and security checks to deliver the goods, which is a flexible and hassle-free option. 
Even if water and rail are used for long-distance transportation, the starting and ending phases require road transport to carry charges in the terminals. Simply, it acts as a connecting link to other means of transport.
How do FTL and LTL shipping enhance the road transport service performance?
In order to deliver a high level of customized transport service to shippers, both FTL and LTL shipping methods play a significant role. A Freight Transport Line (FTL) is ideal for shipping large shipments that take up the entire vehicle space and work on a point-to-point basis.
In FTL, a single carrier is owned by only one shipper and drivers directly deliver to the destination without any intermediate stop. 
LTL freight works on a hub-and-spoke method, multiple shipments are collected together in a local hub and loaded into a single truck. The truck has multiple stops towards the destination.
Both FTL and LTL come with their own set of advantages. FTL can be used to carry fragile, sensitive, or hazardous goods, but is a little more expensive than LTL. 
LTL is flexible, cost-effective, and suitable for small shipments.
These shipping options help shippers to choose a truck service depending on the factors such as shipment volumes, freight type, delivery time, and budget.  
Both freight services have vehicle tracking and fuel monitoring systems to ensure the safety of the goods.
Every thriving business needs a good transportation mechanism to survive. Irrespective of the standard or express delivery speed, road transportation can help your business remain competitive. 
Choose a Road transportation service after checking the on-time placement ratio, consignment damage, and en-route visibility percentile. Aside from the service company, it is also about the fleet drivers for the next fleet delivery drive. 
Lead the competition, by choosing the best road transport service for your consignments.