What is Fleet Maintenance
Fleet maintenance is important for the logistics and transportation business as it keeps vehicles in good condition, improves fuel efficiency, extends asset lifespan, and reduces downtime and repair costs. Skilled technicians, proper inventory management, and the use of fleet maintenance software are important aspects of fleet maintenance.
Fleet operators should schedule regular preventive maintenance and prioritize driver safety, consignment safety, and customer satisfaction.
Fleet maintenance is the technique of maintaining your vehicles in sufficiently good condition to be secure, reliable and able to remain longer on the roads. Developing a preventive maintenance program is an essential component of managing a fleet and, among other advantages, enables companies to decrease operating costs and enhance vehicle inspection results.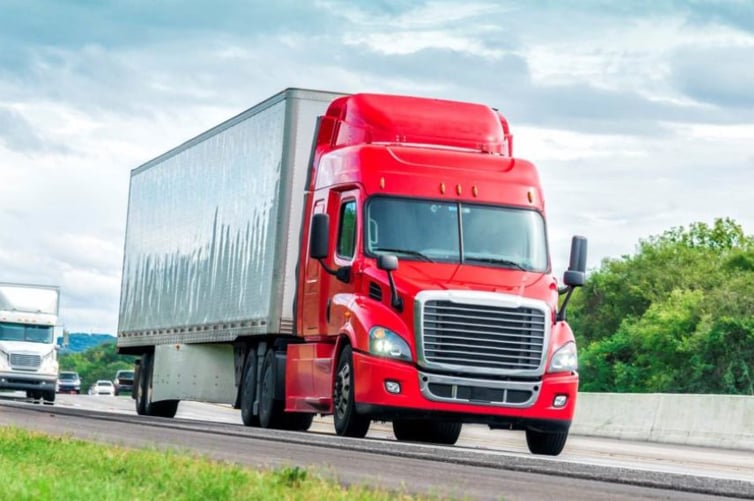 What is Fleet Maintenance?
To maintain vehicles fit and operating in good condition the logistics business operator should have proper fleet maintenance schedules. Vehicles are the top investments in the fleet business, it is essential to maintain the vehicle is safe, reliable, and ready to use mode to fulfill the customer requirements. In simple terms, vehicle maintenance is crucial in the logistics sector to manage productivity, scale up the business and reduce the risk involved.
Why Fleet Maintenance is Important?
Fleet maintenance is important in various aspects of the logistics and transportation business, to list a few:
Operational and Maintenance Costs: "Prevention is better than cure" if you have a proper maintenance schedule it will reduce the operation and maintenance costs.
Fuel Efficiency: Properly maintained vehicles would give better fuel mileage and reduce fuel consumption which in turn increases fuel efficiency.
Driver Safety: Along with the safety of vehicles and businesses, the real player of the logistics sector should be taken care of — Drivers. Driver safety is part of fleet operations and that vehicle should be properly maintained for his safety on roads.
Customer Satisfaction & Retention: Well-maintained vehicle delivers the consignment on time and the stipulated period makes customers happy. If the same continues with less hindrance, customer retention will be greater in the logistics sector for properly maintained vehicles.
According to study reports the average operating cost of trucks has been increased 6% but this could have been avoided if there is effective fleet maintenance planning to reduce the cost.
Benefits of Fleet maintenance in the Logistics Sector
Vehicle maintenance brings various benefits in the logistics sector, here we are listing few benefits the organization gets because of proper fleet maintenance.
1. Keeping Fleets Reliable
Regularly maintained vehicles will make a big difference in operating the business. If you have well-maintained vehicles in your fleet it brings various benefits as listed below:
Repair vehicle may bring loss and commission in the logistics business
Breakdown vehicles bring more repair cost and vehicle towing charges
Low productivity or no productivity because of vehicle downtime
Loss or damage of consignments because of poorly maintained vehicles
To avoid such scenarios as listed above the fleet operators should include regular scheduled maintenance for their fleets. In this scheduled maintenance, the operator may spend some expenses for maintenance but the operators should consider this as an investment rather than an expenditure.
2. Improves Lifespan of Assets
Preventive maintenance helps trucks lifespan more according to vehicle usage and manufacturer quality. It is proven that depending upon vehicles the lifespan can be improved by more than 50% if properly scheduled maintenance is done.
The lifespan extension may vary from vehicle to vehicle and it further depends on the manufacturer's standards. But one aspect is clear, properly maintained vehicles with regular changes in oils, grease, spare changes, engine oil changes will definitely improve the lifespan of the logistics vehicles.
The fleet manager should provide proper training to his drivers and guide them on vehicle maintenance. Apart from this, the fleet manager should deploy the best fleet management software to get alert notifications for preventive maintenance.
3. Reduce Downtime, Repair Costs
Vehicle maintenance reduces the downtime of vehicles. In the logistics sector, vehicle downtime affects the entire business cycle. Whenever any vehicle is not in use may lead to over usage of another vehicle, which in turn increases the risk factor of the fleet. It is advised to fleet operators to plan for each and every vehicle scheduled vehicle maintenance. 
The next major benefit of vehicle maintenance reduces the unnecessary repairing cost occurred for logistics vehicles. Most of the fleet operators consider maintenance cost is unnecessary, but this cost will be minimal once they understand the vehicle creating troubles en route and the repair expenses done to the specific vehicle.
In fleet management software they can check these vehicle-wise expenses with purpose and invoices. based on the data, they can consider the replacement or resale of the vehicle.
4. Improves Fuel Efficiency
Regular inspection of trucks to check any oil leaks, fuel leakages, wear & tear of vehicle spare parts should be thoroughly checked in the preventive maintenance of the fleet. Periodic change of engine oil should be part of scheduled vehicle maintenance. Clean the air filter properly and if there is any damage, then replace the filter. All these vehicle maintenances will improve fuel efficiency and reduce the major fuel expenses. 
5. Resale Value of Vehicle Increases
As a fleet operator, one would expect a better resale value for their fleet vehicles. To achieve that, the fleet manager should incorporate the preventive maintenance schedule in his fleet management process.
Role of Drivers in Vehicle Fleet Maintenance
The real vehicle maintenance in the shed is done by the technicians but the real user is the driver, one who takes care of the vehicle in a daily routine. It is the responsibility of the fleet manager to train the drivers clearly on vehicle maintenance and its significance. 
The driver should conduct daily inspection of vehicles — air filter cleaning, brake oils, engine oils, battery checkup, wheels air pressure, and other checklist criteria as mentioned by the vehicle provider and company policy. Before starting the trip the pre-haul inspections should be conducted by the drivers, similarly after completion of trip post-haul checks.
Since the driver is driving the vehicle, if the driver has some issues with the vehicle or aware of certain flaws in-vehicle truck, it should be his prime responsibility to ensure these repairs to his fleet managers or operators to include in the vehicle maintenance.
Apart from the vehicle heath, driver safety is most important, so the fleet operators should include regular vehicle maintenance for the betterment of the entire organization.
Fleet Maintenance For Safety Concerns
The basic aspects of fleet maintenance are to ensure driver safety, vehicle safety, and consignment safety. To ensure safety the fleet manager should deploy planned vehicle maintenance. Most of the fleet operators consider vehicle maintenance is tiring work but in reality, 70% of the fleet maintenance is planning and only 30% requires action-oriented.
To ensure safety the fleet operator needs to keep an eye on the below-mentioned parameters:
Brakes: Maintenance of brake cables, brake shoes, and brake oils on the vehicles to ensure the safety parameters in fleet management.
Steering & Suspension: vehicle suspension checking and steering wheel are in line with vehicle standards.
Tyres: Tyre pressure checking and gripping elements of tyres for better friction on roads.
The fleet manager should ensure the other major factors for fleet safety:
Speeding: The driver should maintain proper vehicle speed as described by laws and company policy to ensure the safety of the fleet.
Driver's fatigue: The driver should be given rest time to avoid the fatigue and risk involved in fleet safety.
The fleet manager should consider these factors in fleet safety because in the logistics sector close to 40% of accidents are caused by faulty wheel tyres. 20 to 25% of accidents were caused by faulty brakes.
Vehicle maintenance should be done according to the directions prescribed by the manufacturer's maintenance manual guidelines. Apart from that, the fleet manager should follow maintenance at regular intervals to ensure the safe of the fleet.
To achieve preventive maintenance the fleet operators should have proper fleet management software to assess the vehicles health life considering various factors as listed below:
The time period of service 
Vehicle mileage and kilometers traveled
Vehicle Idling and Fuel usage
Based on Driver Behaviour
Spares malfunction 
Based on these parameters the fleet manager can schedule the vehicle maintenance periodically without fail using the best fleet management system to avoid downtime and ensure the vehicle is fit for consignment deliveries.
Fleet Maintenance for Inspection Compliance and Environmental Standards
Fleet maintenance is a good practice that ensures fuel efficiency, cost reduction, preventive malfunctions, and avoids last-minute breakdowns. All these make fleet safety, driver safety, and finally customer satisfaction.
The result of the fleet maintenance above from the human safety will also ensure environmental regulations to reduce emission control. Regular maintenance schedules with proper engine oil changes and airchecks ensure the environmental norms along with vehicle safety.
How to Hire Technicians for Fleet Maintenance
To achieve the fleet maintenance as planned the fleet operators should have skilled technicians. Fleet operators should train the technicians properly and create the awareness of their role in fleet maintenance.
The fleet manager play a key role in recruiting the best technicians for fleet maintenance, while recruiting the fleet manager should assess his technical skills and its significance to the fleet business. 
The technicians who work on vehicle maintenance should know the significance of fleet maintenance, as it is part of the logistics business along with safety measures. 
How to Manage Inventory for spares and equipment in Fleet Maintenance
To manage the spares and equipment details, the fleet manager can use the best fleet management system, where the fleet operators can feed the spares details in the inventory section.
If there is any procurement of spares and equipment needed, based on the data available in the fleet management software, the fleet manager can plan the procurements so that there will not be any hindrances in the fleet maintenance.
Why logistics sector need fleet maintenance software
The fleet manager is the responsible for the entire fleet, he is the sole owner in managing the vehicles, trips, driver management, consigment handling, customer retentions and business development. In such scenarios, it would be difficult for the fleet manager to plan and schedule the preventive maintenance.
To achieve the regular maintenance cycle, the fleet manager should use the best fleet maintenance software to ensure the vehicles health and safety parameters in the logistics business.
If you are hesitant and want to know why you should use fleet maintenance software, here we are listing benefits of fleet maintenance software and how problems are solved.
Benefits of Fleet Mainteance Software
Malfunctions occurred in vehicle using the installed GPS trackers 
Aware of vehicle health and know when to replace the vehicle
Alert notifications based on pre defined data on vehicle kilometers and time period
Vehicle document management in the vehicle maintenance software
Vehicle spare inventory maintenance in the fleet maintenance application
Fuel mileage reports to know about vehicle health
Vehicle tracking in case of emergency situations such as accidents
Importance of Fleet Maintenance
Fleet executives can assist an operation to enhance effectiveness by providing specialist fleet maintenance software in four main fields–cost reduction, minimizing downtime, compliance laws, and client retention.
Quality fleet maintenance software such as VAMOSYS can maximize efficiencies and help find cost savings regions that are often concealed or too time-consuming to identify through paper-based reporting methods.
In fact, fleet management software is a big database with many instruments and reporting procedures to accelerate processes, provide business-wide transparency and enhance effectiveness. These systems can be readily integrated with other software applications, including providers of components and data management. There are countless cost-saving advantages for maintenance engineers from the software. Add to this the simplicity of a VAMOSYS mobile app capable of collecting and updating store floor data in actual time and reducing paper-based administrative duties and increasing efficiency by generating more time to complete assignments.
Out of commission vehicles constitute an economic burden on any activity. Hiring substitute vehicles during downtime can become an expensive practice, but the option is to decrease driver workload during such periods, possibly leading to even higher economic loss and discontent with the client.
There are frameworks to minimize downtime with the easiest to plan ahead. A workshop manager can supply the required components manually or automatically via a specified provider in advance. It is essential to have a good inventory management program. Moreover, it is possible to check the accessibility of accessible workers against current work cards.
The software can automate technical employment such as finishing inspection sheets and performing vehicle service. Mobile forms app technology can empower engineers by generating a to-do list of employment that can be signed off as finished. Such an application allows managers of the workshop to monitor that the job has been done and to execute it on schedule.
It can be a cumbersome job to be recognized as compliant, but the very reason that legal conditions are being met is to make sure vehicles are secure for staff and other highway users. Imagine taking a vehicle with defective brakes on the highway and the accident that might occur if they fail and so on. Compliance with norms set for each can be categorized into vehicles, drivers, activities, and management.
Before they can become operational, all fleet vehicles must fulfill certain safety standards, followed by periodic service and maintenance controls. Heavy vehicles must comply with the RTO Inspection rule book to guarantee that, following a latest toughening of legislation, they are roadworthy in accordance with RTO Vehicle Laws.
Technicians need the right abilities and training to perform vehicle compliance maintenance. Both the workshop director are responsible for overseeing the training needed for the role and documents are in location. Failure to do so could result in vehicles leaving the workshop being possibly unsafe but also invalidating regulatory demands, placing both operators as well as other road users at risk.
Fleet executives are responsible for choosing and tendering vendors. Part of this method involves health and security information to verify that a company meets the company's complete compliance statutory criteria.
A healthy reputation also enhances customers ' reputation and can go a long way in the maintenance of a contract. The last thing a client wish is to be embroiled about one of their providers in an adverse news tale. Similarly, end consumers are more likely to buy products and services from a business with a compatible supply chain that looks after their staff and customers ' welfare.
Having a culture of a safe environment in your company also boosts the morale of employees. Employees feel appreciated by working for a business that prioritizes their safety and is ready to put in place the required welfare procedures.
To conclude, specialized fleet maintenance software is an important toolkit for any fleet manager that increases effectiveness and creates actual cost savings value. At VAMOSYS, we deliver fleet maintenance services with top-notch quality. If you are a fleet owner, get in touch with our VAMOSYS fleet maintenance services experts.