Benefits Of Using Telematics During Lorry Driver Shortage
The blog discusses how using telematics can help fleet owners and managers deal with the problem of driver shortage in the transportation industry. Telematics can improve driver efficiency, track driver behavior, maximize asset utilization, reduce labor costs, and improve maintenance. Dashcams can provide real-time visuals of the driver and the road, allowing fleet operators to monitor driver behavior and avoid accidents, thefts, and fuel theft. Telematics can also provide automatic updates and alerts on maintenance, allowing fleet operators to maintain their fleet and improve asset utilization.
The Fleet transportation industry is the one that runs the world. Trucks are considered to be the main workers in the international supply chain. Trucks are the most commonly used way to move goods from one place to another in the logistics sector. 
Every day, the U.S. transportation sector reports more than $50 billion worth of goods is transmitted using trucks. In addition, trucks move more goods in intra-trading than other modes of transportation systems. So, the importance of truck and trucks drivers has been raised.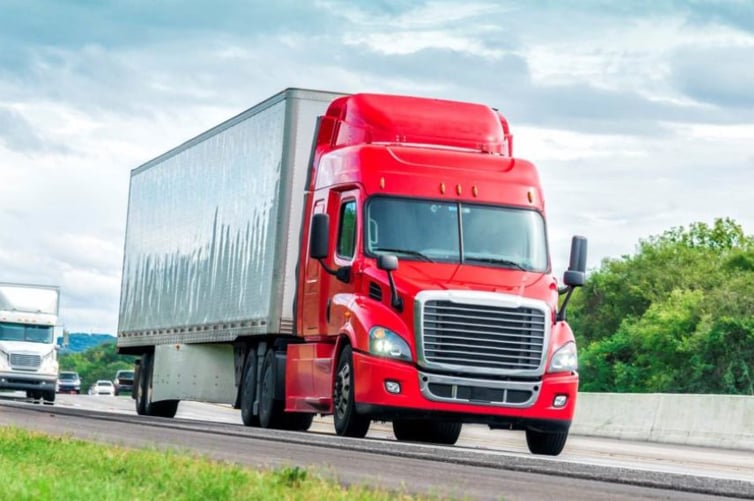 The main impact of the driver shortage is the world's economic condition falls apart. What is the reason behind driver shortage? 
There are different reasons behind driver shortage in various regions, Here are some important factors. 
Poor wages

High-pressure job

Day and night long hours work

Work-life and personal life balance issues

No proper policies 

No proper driver training provided

High literacy rates cause driver shortage in some regions

Drivers face a lot of health issues 
After facing all these issues in their job, most of the drivers jump out in a few years, and no new people enter this field, resulting in driver shortage. 
So, how can fleet owners and managers keep drivers longer? Maintaining driver retention is a bit difficult job. Here are some tips for maintaining your driver retention. 
Let's see in detail how telematics will help in rectifying the driver shortage problem in your business?
Benefits Of Using Telematics During Truck Driver Shortage
The only way to tackle the diver shortage in your organization is to extend your resources. Now the crucial task is streamlining a process to improve the driver's efficiency. But, increasing driver's efficiency through telematics makes your work simple. 
Use Telematics To Improve Your Asset Utilization
Fleet telematics help to track and monitor different metrics performed by the fleet. Mainly telematics data help to maximize asset utilization in two key ways.
1. Telematics Helps You To Monitor Your Driver Real-Time Behavior
Using the suitable telematics device for driver behavior monitoring system bring considerable benefits to a fleet operator in many ways. Driver behavior monitoring system provides real-time visuals of the drivers on a trip. This behavior monitoring was achieved through dashcam devices. 
Dashcams are video telematics devices used to monitor drivers and provide 24*7 live streaming of the vehicle. These devices are attached to the windshield or dashboard of a vehicle. These devices come with the both external and internal cameras; where the internal camera helps you to monitor the cabin view, and the external cameras help you to monitor the font view of the road or rearview, or even you can fix it to monitor the cargos. 
How does dashcam help you in maximizing asset utilization? 
Driver behavior data helps the fleet operator to analyze the lacking skills of the driver. 

Dashcams provides automatic alert notifications to the drivers and the fleet operator if any behavior changes are noticed, like if any closed eyes are noticed, smoking alert, yawing alert, distracted driving alert, etc. 

Accidents and crashes can be avoided using a dashcam.  

You can avoid thefts using dashcams. 

You can streamline the drivers using dashcams. 
2. You Can Track The Complete Utilization Of Your Vehicle
Telematics devices are not only used to track or locate the vehicle it helps you to monitor the complete utilization of the vehicle.  
The main benefits of using telematics devices to enhance vehicle utilization are 
Real-time vehicle tracking option

You will get complete mileage reports

Geofencing

Vehicle incidents

Vehicle diagnostics (e.g., EPM, MPG, odometer)

Vehicle status (customizable)

Panic alerts

Route optimization

Reports on fuel consumption and fuel theft

Both driver and fleet safety has been improved with telematics

Telematics fills the communication gap between fleet operators and drivers. 

Telematics help you in an easy way of service scheduling. 
Reduce Direct Labor Costs
Fleet operators face serious challenges in managing labor.  Using telematics, fleet operators can track and monitor all vehicle activities on all trips like location, stop points, idling hours, fuel fill rate, fuel consumption rate, driving behavior, and many more. It helps fleet operators to see how efficient the drivers are working, and they can even create and provide proper training to the inefficient drivers.
Maintenance; an important segment in fleet handling. Most of the vehicles drink too much money due to improper maintenance. Using telematics can help you to stay on proper routine vehicle maintenance. 
Telematics helps you to maintain your fleet by providing three different options.
Preventive Maintenance – Maintaining your fleet before the problem occurs

Predictive Maintenance – Predicting the problems in your fleet before occurring

Reactive Maintenance – Reacting to the issues once the asset fails to work.
Telematics provides you with automatic updates and alerts on your maintenance. Maintaining and improving your asset utilization by proper maintenance will help you to tackle the downtime in your business.