How the Last-Mile Delivery Situation Is being Changed By Crowdsourced Delivery?
The article discusses how crowdsourcing has been changing the parcel delivery industry by providing cost-effective and flexible solutions for last-mile delivery. Crowdsourcing allows businesses to outsource deliveries to a network of drivers who use their own vehicles and are available 24/7, making it faster and more efficient. 
The article also highlights the challenges of using crowdsourced delivery fleets, such as the need for reliable and trustworthy drivers. 
Overall, crowdsourcing can help businesses overcome the difficulties of last-mile delivery and improve customer satisfaction.
Many retailers and product delivery services often use telematics systems to deliver the package to customers within a deadline. 
But crowdsourcing has taken this system to a whole new level by providing flexible and cost-effective solutions to many industries.
It's about using advanced technology to provide the customers with quick last-mile delivery. 
Huge e-commerce stores like Amazon even take help from crowdsourcing. So, now you know how effective it is. 
Today we are going to show you how crowdsourcing has been changing the parcel delivery situations all over the world.
How Does Crowdsourcing Works?
Crowdsourcing helps in vehicle tracking for large e-commerce companies. As a matter of fact, crowdsourcing is the best and fastest way to provide last-mile deliveries to customers. 
When a company is using crowdsourcing, it can outsource the deliveries to a network of drivers from a platform, and these drivers are available 24/7. 
By doing so, the online stores can satisfy the demand of customers even when the stores have a small or no delivery fleet. 
Businesses achieve this delivery routine by using mobile delivery apps. The apps allow you to assign different routes to different drivers who have their own vehicles. 
As a result, your products will reach the customers faster and more safely.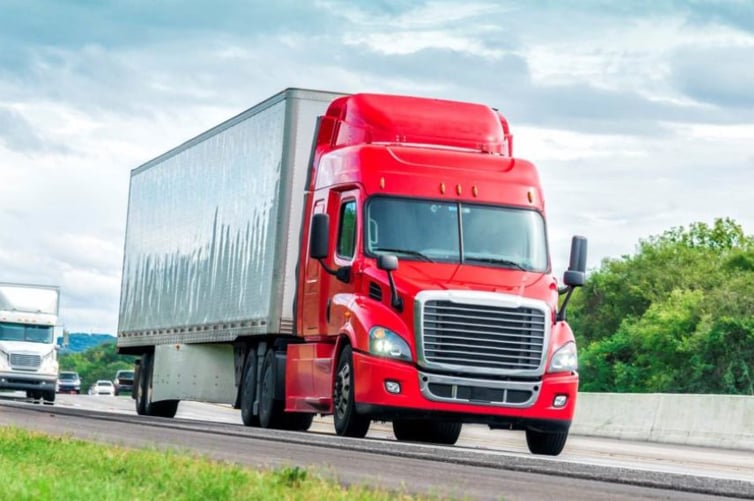 How Much Does Last-mile Delivery Cost?
The last-mile delivery costs around 53% of the overall process that also includes the shipping charges. But since almost every platform now offers free shipping services, customers are not willing to pay for the delivery. 
That pushes the e-commerce stores and delivery partners to take responsibility for the shipping costs. 
That's why crowdsourcing is the most effective model online retailers use to improve their delivery services and create cost-effectiveness for the business.
How Does Crowdsourcing Provide a Better Impact in Last-Mile Delivery?
The majority of the drivers who are outsourced earn around $16–$22/ hour, but these rates are not lower than any freelance contractors who deliver services door-to-door in their local areas. 
Therefore, crowdsourcing is not always an example of affordable vehicle tracking. But since crowdsource drivers charge a high rate for delivering products, many apps invest a lot of money to compete with the demand of crowdsourced drivers. 
Companies nowadays are applying both crowdsourcing options and using their own fleet of drivers to bring cost-effectiveness into their businesses. But how much crowdsourcing for your business will bring value to the table depends on the technology that it is using. 
Crowdsourcing uses algorithms that can enhance business operations. 
Crowdsourcing is a flexible option that can increase the number of drivers to meet customer demands on a regular basis. 
Crowdsourcing also benefits the drivers. Since there are more drivers, the drivers can choose when they will work and not. Therefore, they have more control over their work lives.
Last-mile delivery tends to be the most time-consuming and expensive stage in the whole delivery process. But if the number of available drivers is enough, then it surprisingly helps in delivering the product to the customer within a given time frame. 
That's why many high-profile companies are applying this technology to boost their customer satisfaction.
How Does Last-Mile Delivery Cause Problems?
When customers place an order online, their first journey starts from the warehouse, where it gets packed. Then it is shipped on a truck and finally to the customer's doorstep. 
The last step of the order delivery process is known as last-mile delivery. But at this stage, if the number of available drivers is not enough, then the "out for delivery" status gets stuck for what feels like a lifetime. 
A shipment stops at multiple locations before it reaches home. 
In the countryside, a particular road can be miles away from another road which takes time to be accessed, not to mention that urban areas are prone to traffic congestion. 
Therefore, it takes a lot of time for the parcel to reach the customer. The more e-commerce retailers are there, the more it gets difficult to bring faster services to the clients to keep up with the demands. 
Your buyers will always expect a faster and more effective service from you because you are competing against a hundred more e-commerce stores like yours. 
Implementing a crowdsourcing model in your business can help you overcome the difficulties by improving the number of drivers using vehicle tracking and telematics technologies. 
Why Should You Use Crowdsourced Delivery Fleets?
The first reason for using a crowdsourced model in your business is it makes the delivery of products to your buyers faster. Other than that, these reasons are need to be considered:
It makes on-demand and same-day delivery easier 

Scales delivery processes up-down as per requirements 

To satisfy the peak demands for product delivery during hard times in distinct areas

To satisfy the customers' needs of getting fast and quality products on or before time

To reduce the time needed to complete delivery tasks

Crowdsourced drivers bring their own vehicles to deliver the products to the customers 
But crowdsourcing also has some challenges. For example, the driver needs to be reliable and trustworthy; otherwise, the whole purpose of improving customers' satisfaction will go in vain. 
The drivers also need to be trained specialists who can track the GPS or vehicle tracking system and talk to the customers professionally. 
Crowdsourcing is applicable and quite popular in food delivery, grocery delivery, public transportation, etc. But the crowdsourcing models are expensive since they use modern technologies like telematics and vehicle tracking. 
With the help of this technology, e-commerce stores can connect with local drivers who drive their own cars to make deliveries to their local areas. 
This way, the businesses can deliver their orders faster and effectively. 
Customers can create on-demand orders and schedule deliveries which helps in reducing the number of attempts the delivery person needs to make to deliver the parcel at home. 
The same crowdsourcing model is used in Uber and other cab systems to perform drop-offs more easily.